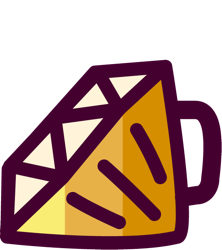 Fri
Oct
27
18:00
Volodymyr Sveredyuk
Mentoring = = = Learning
This summer #pivorak launched and led the free Ruby summer course. Was it a success? Has the efforts paid out? How many of the students have found the job afterwards? Does the mentorship sucks?
Volodya Sveredyuk was one of the mentors and lectors of the course. He is ready to share the pros and cons of such courses and what to be ready for when thinking of becoming a mentor.
Oleksandr Bondar
What Matz said at EuRuKo?
What does the Ruby World incl. Matz think about evolvement of RubyLang? Oleksandr Bondar together with other pivorakers went to #EuRuKo2017 to see what everyone talks about, hot topics and talk to Matz. On 27th of October together with Igor Pavliv, Oleksandr will make the overview of the #EuRuKo.
Sergiy Kukunin
How I was a Team Leader once
Sergiy Kukunin has 9 years of Web Development career and 4 of them - with Ruby. Now he is freelancing and owns a tattoo studio. But the story he is gonna share with us this time is about being a Team Leader - all from a personal experience.
Ever wanted to lead a team?
Hear his sincere story, practical advices and tips how not to screw up.
Mykhaylo Plesha
Hacking through a browser: real story
There are many ticketing systems in Ukraine. Totally by an accident, Mykhaylo Plesha hacked one of such systems. And got the access to unlimited amount of tickets (OMG!) Of course, Mykhaylo will not tell you which system that was, but he will definitely share how he has done it.
- What are the common security mistakes to avoid?
- What to keep in mind while building such systems?
Mykhaylo will answer all these questions.
Sorry, but application is closed. You can still use handpower and write email to us at pivorak.me@gmail.com