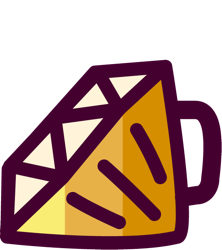 Fri
May
25
18:00
Bohdan Varshchuk
To Do or Not To Do: Life & Productivity tracking
It's not a secret data is the new oil. Big corporations already use our data against us. Are we able to use our data for own good?
---
About Bohdan
I'm working as CTO at Teamvoy company. My main expertise areas are fintech, blockchain and e-commerce/marketing. Track my personal life markers and productivity for 2 years already. I'm not believe in privacy in modern society.
Oleksandr Bondar
Social technologies for cohesive development teams
Let's talk about who is responsible for cohesiveness, how to reach it and why it requires constant work and energy.
---
About Oleksandr
Software engineer with 15 years experience, CEO Vertalab, CTO Studlava and Strivemax. During all my career I do people management in various roles. Started about a dozen of startups, very few still alive.
Dima Maleev
Don't become an architect. Until you are old enough :)
We will speak about the difference between architect job and engineer job. Why I would not recommend becoming an architect until you are not old and bored enough.
---
About Dima
Preliminary 12 years in IT. Worked in different companies in very different positions ( from junior developer to an architect and leader of whole company direction ).
Currently working in Bangkok in a company called Agoda at a position Engineering Manager.
Wrote two books:
- one about iOS development - https://bit.ly/2G5e2t8;
- one about IT Life (https://maleevdimka.wordpress.com/untitled-book-1/).
Playing American football for local team "Lviv Lions".
Was founder and leader of Lviv .NET User Group, and "Oh, Mobile Community".
Was a director and founder of Lviv Code School ( part of LITS ).
Ira Sulatska
Technical interviews - dos & don'ts
Ira Sulatska – Recruiter at Matic, teacher at LITS, constant learner and fan of analytics first time on #pivorak! She will help to see the process of technical interview from recruiter's and candidate's side, share her experience and fun stories about DHH and whiteboard coding
Sorry, but application is closed. You can still use handpower and write email to us at pivorak.me@gmail.com