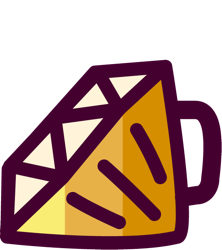 Fri
Oct
26
18:00
Miha Rekar
Software Developers are People Too
Developers have other stuff to do, not only coding. They have some exciting hobbies as well. Miha will present some of them and intertwine it with interesting software tips and tricks.
---
Used to be a PHP Developer. Then Miha saw the light at the end of the tunnel and that light was Ruby. Miha started the Slovenia Ruby User Group. When he is not programming or organizing - he likes to podcast, give talks, make coffee, take photos, and run. Not necessarily at once.
Aaron Cruz
How Mining Works
Aaron will explain crypto mining Proof of Work using Ruby examples: the problems it solves, how it solves them. He will answer the question "Why are we using so much electricity mining crypto?".
---
Aaron manages a small mining farm in Austria and works on Elixir contracts. By the time of the conference, he will be working for a blockchain related startup building a usable layer on top of mostly Ethereum based projects.
In his former life, Aaron was a cook, a shepard and a cheese maker. He learned how to skateboard for his mid-life crisis (because he can't afford a Porche).
Artur Hebda
Product Engineer - a perfect technical executor for cross-functional teams
Artur is going to talk about the product-code relationship.
When is the code good? How to maintain tech debt?
What is the balance between business requirements and refactoring needs?
He will also talk about the Power of input, sharing some useful tips and best practices.
---
Artur has more than 8 years of experience in helping startups and mid-sized companies build great products. He has been working closely with specialists having diverse backgrounds. It allowed him to become a versatile Software Engineer with Product Management and UX perspectives.