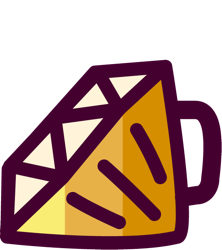 Fri
Jun
22
18:00
Oleksandr Bondar
Social technologies for cohesive development teams
Let's talk about who is responsible for cohesiveness, how to reach it and why it requires constant work and energy.
---
About Oleksandr
Software engineer with 15 years experience, CEO Vertalab, CTO Studlava and Strivemax. During all my career I do people management in various roles. Started about a dozen of startups, very few still alive.
Kostyantyn Leschenko
Kubernetes Basics for Developers
Kostya will talk about core Kubernetes concepts, current state of Kubernetes ecosystem, its use for development of distributed systems and how it can be used by developers.
---
Lately, he has been doing a lot of DevOps work and his main area of experience is in development of backends for distributed systems - so ask anything of this kind!
Dmitry Zhlobo
Rails: The Good Parts
"Developers nowadays tend to blame Rails and DHH because they encourage bad practices that lead to a bad code. This is true but there are many good things in Rails we rarely use that help us to write good maintainable code. I'll show bad examples in popular opensource projects and show you features of Rails that can be used to avoid their mistakes."
---
We met Dima at #pivorak with Nick Sutterer this Spring, then we met on RubyC and now he's our speaker! Hurray! Dima comes from Minsk, is CTO of datarockets, her runs Minsk.rb and so much cares for people. Happy to see you at #pivorak!
Mike Stefanskiy
Docker and Ruby: lessons learnt
Mike will share practical tips for running Ruby applications to make Ruby development is easy, fun and predictable using Docker. How to speed up image builds while maintain final image size small.
---
He's working as a fullstack web developer at Vertalab and has over 10 years of web development experience.